How to fix "You have a new message" iOS notification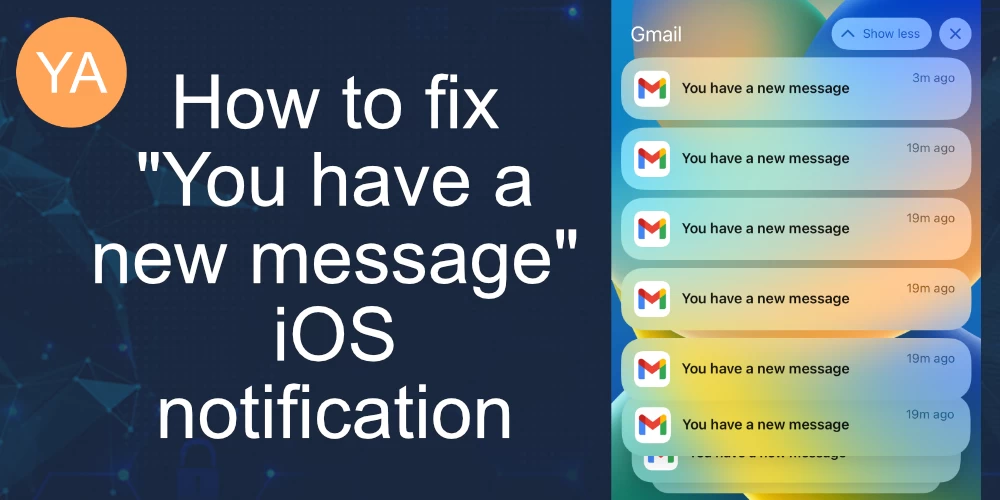 In the last few days, I get "You have a new message" Gmail notifications on my iPhone instead of the normal notification with the subject and part of the message itself.
It's quite an annoying issue, given the fact that I haven't changed my notifications settings.
Here is how the notification looks:

My first thought was that the Gmail app had a bug and that probably they'll fix it, but then I noticed that my Outlook app was acting weird also.
Showing "New Message" "Open outlook to read your message".

The strange thing is that this happens only for my email apps.
How to fix "You have a new message" iPhone notification bug?
The good old restart to the rescue.
You need to restart your iPhone to fix this issue. Who would have thought 🤷‍♂️?
How to restart your iPhone X, 11, 12, 13 or later
Press and hold either volume button and the side button until the power-off slider appears.
Drag the slider, then wait 30 seconds for your device to turn off.
To turn your device back on, press and hold the side button (on the right-hand side of your iPhone) until you see the Apple logo.
I hope I have helped someone with this annoying issue.
---